Time Management Excellence
Your Chief Facilitator - Manoj Sharma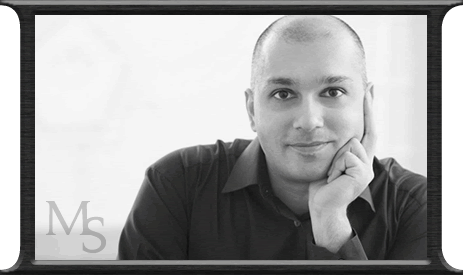 Manoj Sharma is just a human being, doing his best to make a small difference in the world.
Professionally, Manoj Sharma is the CEO of CusJo.com, a smart survey + A.I. company that assists enterprises with their talent optimisation, customer experience and market research analytics needs.
Manoj Sharma holds a B.Sc. Economics (Hons) Banking & Finance. He started his career as a Special Events Manager for the Walt Disney Co. He continued, as a Group Business Development Director for eGuide a tech startup which was sold for SGD 23.5 million. He was subsequently the CEO of DifferWorld and the Singapore Service Academy for more than 10 years. He has advised more than 300 large public and private organisations, assisted them with their organisational and professional development needs, as well as delivered keynotes and facilitated programs globally for more than 110,000 people. He considers this to be an absolute privilege.
Manoj sits on various committees. In 2003 he was invited by SPRING Singapore to advice on how to grow Singapore's entrepreneurship landscape and subsequently sat of the Board of the Action Committee for Entrepreneurship. In 2012, he was invited by the Singapore Kindness Movement to conceptualise the framework for Kindness@Work, a national initiative designed to create a more gracious society starting with the CEOs of large organisations. Outside of his roles with the aforementioned organisations, he is highly active in the international start-up scene, as an investor, speaker, judge and thoroughly delights in mentoring entrepreneurs from around the world.
In his free time, Manoj enjoys playing a round of golf with his buddies. As for the future, Manoj looks forward to continue to contribute to society, to the best of his abilities.
ᐧ
Our Public Sector Clients
What This Initiative Is About
The fact Is…
The World Is Speeding Ahead

The Demands Of Your Work Keep Increasing

You Have Less Quality Time Than Ever Before And…
Things are likely to get even worse, unless you discover how to…
Improve Your Focus

Get More Productive And

Profit From Greater Results Through…
…Time Management Excellence immediately!
So, recognising you'd like to enjoy a greater quality of life now learn how to…
Be more optimal, efficient and effective than you can imagine

Prioritise your life, create dynamic targets and beat deadlines

Eliminate your time leakages, wastage and delays

Overcome your time, resources and energy shortages

Benefit from the world's no 1 time excellence tool

Not let emails, meetings, people and travel disrupt you

Delegate effectively, eliminate pile ups, take responsibility

Improve your performance, profitability and fulfilment…
…and so much more than you can imagine.
What You Can Expect
A ground breaking, absolutely unique, expertly researched & created, world class, professionally delivered initiative, which will address your specific needs and benefit you for a lifetime.
How This Initiative Is Conducted
This perspective shaping initiative is expertly run as a series of …
Illuminating introductions
Engaging dialogues
Interactive games & exercises
Thought provoking debriefs
Open questions & answer sessions
Reflection time-outs
Relevant case studies
Enriching assignments
Feedback loops
Initiative Outline
Exploring Your Time Management Challenges
- A contextualisation of the challenges of your world today and tomorrow
Examining Your Typical Time Leakages
- An illuminating examination of where exactly your time is flying off to
Watching How You Use Time In Action
- A unique opportunity to watch yourself and identify chinks in your armour
Time Excellence Questionnaire
- A series of expertly crafted questioned designed to get you to start being optimal
Now to Now Mapping
- A powerful alignment tool to place your values, vision, mission and targets in place
Creating Dynamic Targets To Focus On
- A highly focused workshop to get you highly focused
Powerful Optimisation Questions
- A series of empowering questions to eliminate distractions and improve your productivity
The Challenges of Communication
- A comprehensive session to highlight the role communicate plays in optimisation
Rules for Work-Home-Play Balance
- A set of rules to shift how you relate to work, home and play
Overcoming Your Resource Shortages
- A method to get the best out of your limited time, resources and energy
How to Achieve Your Targets
- An effective perspective to advance, accomplish and achieve any target
The World's No 1 Time Excellence Tool
- A discovery of how some of the most productive people on the planet remain
Leveraging Technologies To Manage Your Time
- A session to identify the technologies you can use and develop to find you more time
Rules of Emailing
- A critical session to avoid one of the biggest time leakages at work and home
Guidelines for Productive Meetings
- A series of practical implementations to conduct meetings productively
The People Factor
- Appreciating how to work with people to avoid wasting time while gaining synergies
The Scrooge of Traveling Issues
- How to minimise and optimise travel time for more efficient use of time
Rules and Steps of Delegation
- Rules and steps to avoid delegation disasters while dividing and conquering
How to Eliminate Pile Ups
- Learn the critical steps to eliminate work pile up before or after it happens
The Time Excellence Philosophy
- A summary to bind together all the principles covered in the time excellence course
Your New 1 Minute Time Management System
- Designing your own unique 1 minutes system to save you years of time
My Responsibility to Myself
- A personal promise to set you powerfully on your path towards time excellence