 The New Dimensions Of Globalisation - And It's Economic Social & Political Impact
Your Chief Facilitator - Manoj Sharma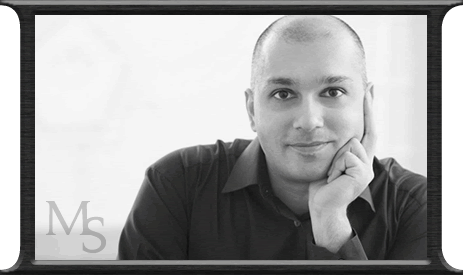 Manoj Sharma is just a human being, doing his best to make a small difference in the world.
Professionally, Manoj Sharma is the Chief Facilitator of ManojSharma.com.
Manoj Sharma started his career in Special International Events for the Walt Disney Co. He continued, as a Group Business Development Director for a tech startup which was sold for SGD 23.5 million. He was subsequently the CEO of the Singapore Service Academy for more than 10 years. He has advised more than 300 large public and private organisations, assisted them with their organisational and professional development needs, as well as delivered keynotes and facilitated programs globally for more than 110,000 people. He considers this to be an absolute privilege.
Manoj sits on various committees. In 2003 he was invited by SPRING Singapore to advice on how to grow Singapore's entrepreneurship landscape and subsequently sat of the Board of the Action Committee for Entrepreneurship. In 2012, he was invited by the Singapore Kindness Movement to conceptualise the framework for Kindness@Work, a national initiative designed to create a more gracious society starting with the CEOs of large organisations. Outside of his roles with the aforementioned organisations, he is highly active in the international start-up scene, as an investor, speaker, judge and thoroughly delights in mentoring entrepreneurs from around the world.
In his free time, Manoj enjoys playing a round of golf with his buddies. As for the future, Manoj looks forward to continue to contribute to society, to the best of his abilities.
Our Public Sector Clients