What This Initiative Is About
EducatIon around the world are facing massive change.
1) The speed and need of Glocalisation (Globalisation & Localisation) is challenging the relevance of traditional education.
2) The New Media is causing a tremendous blurring of lines leading towards the new fields of Edutainment (Education & Entertainment).
3) Through the Internet, technology and people are converging into one and while students have become early adopters of the people net, their teachers are fast becoming laggards and falling behind in comparison.
The above is just the tip of the iceberg….
The classroom has escaped into the world and the world cannot be stopped from breaking into the classroom. This is leading to a huge disruption of traditional education. Contrary to what we'd like to believe; students are not being engaged on their terms and as a result their minds are being dislocated from their studies.
The above reality is actively taking shape and could turn out to be anywhere from destructive to constructive. The outcome will depend on how you as an educator relate to it and how prepared you are to face it.
The question that you need to answer is…
"Are you going to react to these and more changes as they come and risk becoming irrelevant or are you going to proactively stay well ahead of the changes before they come?"
What You Can Expect
A ground breaking, absolutely unique, expertly researched & created, world class, professionally delivered initiative, which will address your specific needs and benefit you for a lifetime.
How This Initiative Is Conducted
This perspective shaping initiative is expertly run as a series of …
Illuminating introductions

Engaging dialogues

Interactive games & exercises

Thought provoking debriefs

Open questions & answer sessions

Reflection time-outs

Relevant case studies

Enriching assignments

Feedback loops
Initiative Outline
The Future Of Global Economics, Politics & Society
The Future Economic Landscape & Its Impact On Education

The Future Political Landscape & Its Impact On Education

The Future Social Landscape & Its Impact On Education

What The Future Demands Of Education
The Future Of Traditional & New Media
The Likely Evolution Of Traditional & New Media

The Influence Of New Media On Education

The Demand For Edutainment

The New Media As An Educational Tool
The Convergence Of Technology & People
The Past, Present & Future Of The Internet

The People Net – The Internet Is You And You Are The Internet

How The Internet Will Reshape Education Globally

Sir Timothy John Berners-Lee – The Father Of The Internet

New Technologies And How They Will Shape Our Lives

Technology, Baby Boomers, Gen X, Gen Y and Next Gen

How The People Net Will Work And Redefine Education
Creating A Compelling 21st Century Educational Experience
The Classroom Of The Future

Integrating Glocalisation, The New Media & The People Net

Designing Curriculum To Engage Your Student
Delivering Better Results On Standardised Academic Tests
The Singapore Case Study

Improving Multiple Intelligence

Performing Where It Matters
Your National Education Objective
Meeting Your Local And Global Demand
Education 360
Improving Mental Quotients

Improving Emotional Quotients

Improving Physical Quotients

Improving Spiritual Quotients

Improving Financial Quotients
Promoting A Global Leadership Consciousness
Contributing To An Improvement In Education Globally
Leveraging Technology To Make Education Accessible Globally

The Challenge Of Making Education Free
The Future Of Education Around The World
Your Chief Facilitator - Manoj Sharma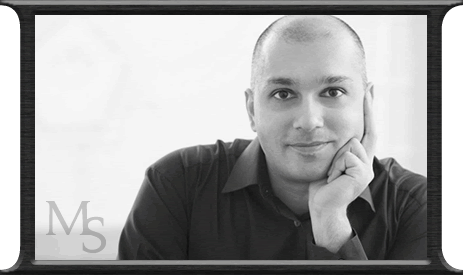 Manoj Sharma is just a human being, doing his best to make a small difference in the world.
Professionally, Manoj Sharma is the CEO of CusJo.com, a smart survey + A.I. company that assists enterprises with their talent optimisation, customer experience and market research analytics needs.
Manoj Sharma holds a B.Sc. Economics (Hons) Banking & Finance. He started his career as a Special Events Manager for the Walt Disney Co. He continued, as a Group Business Development Director for eGuide a tech startup which was sold for SGD 23.5 million. He was subsequently the CEO of DifferWorld and the Singapore Service Academy for more than 10 years. He has advised more than 300 large public and private organisations, assisted them with their organisational and professional development needs, as well as delivered keynotes and facilitated programs globally for more than 110,000 people. He considers this to be an absolute privilege.
Manoj sits on various committees. In 2003 he was invited by SPRING Singapore to advice on how to grow Singapore's entrepreneurship landscape and subsequently sat of the Board of the Action Committee for Entrepreneurship. In 2012, he was invited by the Singapore Kindness Movement to conceptualise the framework for Kindness@Work, a national initiative designed to create a more gracious society starting with the CEOs of large organisations. Outside of his roles with the aforementioned organisations, he is highly active in the international start-up scene, as an investor, speaker, judge and thoroughly delights in mentoring entrepreneurs from around the world.
In his free time, Manoj enjoys playing a round of golf with his buddies. As for the future, Manoj looks forward to continue to contribute to society, to the best of his abilities.
ᐧ
Our Public Sector Clients