 The Fundamentals Of
Strategy In Action
What This Initiative Is About
With the global landscape changing so rapidly, the best leaders are looking beyond their day-to-day time horizons and creating strategic advantages for the future now. They realise, while every member of their team needs to be masterful in their execution, they also need to be well versed in the fundamentals of strategy so they can partake in the evolution & success of their organization.
This Program will give you a…
- Great grounding in the fundamentals of strategy
- Solid perspective on the best strategies of the last 50 years
- Fascinating insight to the pre-eminent strategic thinkers of our time
- Opportunity to enhance their strategic acumen
- Ability to significantly shape your organization's future strategies
What You Can Expect
A ground breaking, absolutely unique, expertly researched & created, world class, professionally delivered initiative, which will address your specific needs and benefit you for a lifetime.
How This Initiative Is Conducted
This perspective shaping initiative is expertly run as a series of …
Illuminating introductions
Engaging dialogues
Interactive games & exercises
Thought provoking debriefs
Open questions & answer sessions
Reflection time-outs
Relevant case studies
Enriching assignments
Feedback loops
Initiative Outline
Day 1
The Strategic Leader
What Is A Strategic Leader

What Is The Value Of Being A Strategic Leader
Anticipating Change
SWOT Analysing Your Organization
Figuring Out Your Key Strengths

Figuring Out Your Key Weaknesses

Figuring Out Your Key Opportunities

Figuring Out Your Key Threats
The 7S Model
Your Strategy

Your Structure

Your Systems

Your Skills

Your Staff

Your Style

Your Shared Values
Exploring The Future You'd Like To Create
Formulating The Organization
What Are Values

What Is A Vision

What Is A Mission

What Is The Purpose

What Is A Strategy

What Are Goals

What Are Milestones

What Are Targets

What Is A Plan

What Are Actions

What Are Results
Three Levels Of Clarity
Strategic Statements

Action Statements

Result Statements
The Balanced Scorecard – Measuring Success
Day 2
Strategic Perspectives From The Top Strategic Gurus
The Future
Strategic Leadership & Management
Igor Ansoff

Tom Peters

Peter Drucker
Strategic Innovation
Clayton Christensen

Rosebeth Moss Kanter
Corporate Strategy
W.Chan Kim & Renée Mauborgne

Kenichi Ohmae

Michael Porter
Production & Constraints
Eliyahu Goldratt

W. Edward Deming
Organization Learning, Development & Behaviour
Chris Argyris

Peter Senge

Charles Handy
​
Mergers, Acquisitions & Alliances
P Haspeslagh and D Jemison

P Lorange and J Roos
Human Capital, Decision Making Reengineering
Gary S Becker

James G. March

Hammer & Champy
Global Strategic Solutions
Christopher Bartlett & Samantha Ghoshal

Gary Hamel

C K Prahalad
Day 3
Your Business Unit Strategy
Defining Your Business Unit Scope

Articulating Your Business Unit Goals

Identifying Your Business Unit Competitive Advantages

Designing The Value Constellation

Managing The Value Chain
The Strategic Resourcing Model
Your Contribution To Organizational Strategy

Organising Your High Value Add

Organising Your Business Necessities

Organising Your Unique Value Propositions

Organising Your Generic Value Propositions
RAIR Logic - Aligning Your Culture, Strategy, Leadership & Customers
Your Current Situation
Current Customer Needs

Current Strategy

Current Organization Culture

Current Leadership Style
Your Future Situation
Future Customer Needs

Future Strategy

Future Organization Culture

Future Leadership Style
Growing Your Client Base
Your Current Clients

Your Future Clients

Your Retention Strategy

Your Recruitment Strategy
Building Strategic Relationships
Conceptual & Technical Collaboration

Your Collaboration Framework

Creating Joint Ventures & Strategic Alliances
Your Chief Facilitator - Manoj Sharma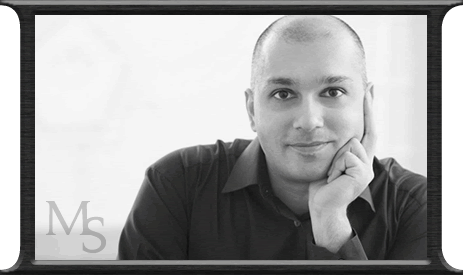 Manoj Sharma is just a human being, doing his best to make a small difference in the world.
Professionally, Manoj Sharma is the Chief Facilitator of ManojSharma.com.
Manoj Sharma started his career in Special International Events for the Walt Disney Co. He continued, as a Group Business Development Director for a tech startup which was sold for SGD 23.5 million. He was subsequently the CEO of the Singapore Service Academy for more than 10 years. He has advised more than 300 large public and private organisations, assisted them with their organisational and professional development needs, as well as delivered keynotes and facilitated programs globally for more than 110,000 people. He considers this to be an absolute privilege.
Manoj sits on various committees. In 2003 he was invited by SPRING Singapore to advice on how to grow Singapore's entrepreneurship landscape and subsequently sat of the Board of the Action Committee for Entrepreneurship. In 2012, he was invited by the Singapore Kindness Movement to conceptualise the framework for Kindness@Work, a national initiative designed to create a more gracious society starting with the CEOs of large organisations. Outside of his roles with the aforementioned organisations, he is highly active in the international start-up scene, as an investor, speaker, judge and thoroughly delights in mentoring entrepreneurs from around the world.
In his free time, Manoj enjoys playing a round of golf with his buddies. As for the future, Manoj looks forward to continue to contribute to society, to the best of his abilities.
Our Public Sector Clients