 What This Initiative Is About
At its very core, Emotional Intelligence and its measurement Emotional Quotient are about producing success. Producing breakthrough success, by…
a) Evolving your emotional mind sets and skill sets, and

b) Heightening your consciousness about yourself, others and your interaction with your world.
Global studies have clearly shown that a lack of emotional quotient leads to failed businesses, estranged families, in stunted social and work lives, in deteriorating physical health and mental anguish and, as a society, in tragedies such as killing… which even the most brilliant among us are vulnerable to.
So, make your choice to unlock the power of your emotions and produce unbelievably great results at work, home and play.
What You Can Expect
A ground breaking, absolutely unique, expertly researched & created, world class, professionally delivered initiative, which will address your specific needs and benefit you for a lifetime.
How This Initiative Is Conducted
This perspective shaping initiative is expertly run as a series of …
Illuminating introductions
Engaging dialogues
Interactive games & exercises
Thought provoking debriefs
Open questions & answer sessions
Reflection time-outs
Relevant case studies
Enriching assignments
Feedback loops
Initiative Outline
Part 1 - Background, History and Relevance of Emotional Intelligence
What is Emotional Intelligence?

What does Emotional Quotient Measure?

What are the Benefits of a High Emotional Quotient?

The Range of Human Emotions and Their Expression

The Stanford Marshmallow Experiment

The 15 Key Emotional Intelligence Dimensions
Part 2 - Exploring The Various Emotional Intelligence Models
​​
The Mayer – Salovey – Caruso Emotional Intelligence Model

The Emotional Competencies Model

The Emotional Social Intelligence Model
Part 3 - 360 Degrees Measuring of Your Emotional Quotient
Mayer – Salovey – Caruso Emotional Intelligence Test (MSCEIT)

Emotional Competency Model (ECM)

Emotional Social Intelligence (ESI)
Part 4 - Building Your Emotional Quotient
Interactive Exercises To Improve Your Emotional Intelligence

Identifying The Range of Emotions Exercise

The Working With Emotions Game

The Expressing Your Emotions Workshop

The Managing Your and Others Emotions Challenge
Part 5 - Benefiting from Emotional Intelligence at Work, Home and at Play
Not Hearing
Hearing
Selective Listening
Active Listening
Empathic
Understanding The Power of Questions
Asking Questions to Resolve Conflicts
Clarify, Specify and Explore
Dialogues vs Debates vs Discussions
The Ability to Crystallise
Identifying What Under The Surface
Keeping Commitments
Building Trust
The Opportunity of Feed-Forwarding
Avoiding Time Wasters
Producing Winning Work Results
Part 6 - Creating Your Ongoing Personal Plan for Continuously Improving Your Emotional Quotient
The New Secrets Of Emotional Intelligence
Your Chief Facilitator - Manoj Sharma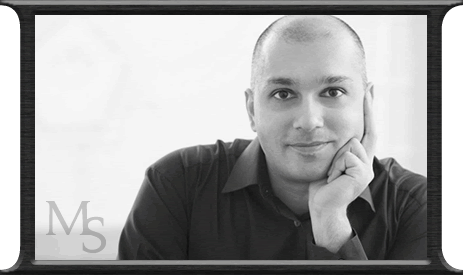 Manoj Sharma is just a human being, doing his best to make a small difference in the world.
Professionally, Manoj Sharma is the Chief Facilitator of ManojSharma.com.
Manoj Sharma started his career in Special International Events for the Walt Disney Co. He continued, as a Group Business Development Director for a tech startup which was sold for SGD 23.5 million. He was subsequently the CEO of the Singapore Service Academy for more than 10 years. He has advised more than 300 large public and private organisations, assisted them with their organisational and professional development needs, as well as delivered keynotes and facilitated programs globally for more than 110,000 people. He considers this to be an absolute privilege.
Manoj sits on various committees. In 2003 he was invited by SPRING Singapore to advice on how to grow Singapore's entrepreneurship landscape and subsequently sat of the Board of the Action Committee for Entrepreneurship. In 2012, he was invited by the Singapore Kindness Movement to conceptualise the framework for Kindness@Work, a national initiative designed to create a more gracious society starting with the CEOs of large organisations. Outside of his roles with the aforementioned organisations, he is highly active in the international start-up scene, as an investor, speaker, judge and thoroughly delights in mentoring entrepreneurs from around the world.
In his free time, Manoj enjoys playing a round of golf with his buddies. As for the future, Manoj looks forward to continue to contribute to society, to the best of his abilities.
Our Public Sector Clients