 Needs Based Selling – Sales Professionalism And Personalisation Beyond The SPIN
Needs Based Selling requires great knowledge, skill and attitude. It requires you to marry sales professionalism with great personalisation and allows you to go way beyond the SPIN your competitors are so dependent on.
Needs Based Selling done with great diligence will not just allow you to attract new customers and retain them, but will create champions of your products and services that invite others to buy into your offerings.
Your end result?
The winning combination of…
Higher profitability for you, your team and your organization!
&
Greater fulfillment, happiness and delight for your customers too!
Your sales professionals will, through this initiative, immediately learn…
The 7 Principles Of Needs Based Selling
How to segment your customers for Needs Based Selling

How to know your customers unique needs, wants and desires

How to differentiate yourself from your competitors

How to discover gaps in your potential customers present value proposition

How to communicate your value proposition for higher levels of profitability, performance and fulfillment

How to embrace the attitude necessary for successful Needs Based Selling
​
What You Can Expect
A ground breaking, absolutely unique, expertly researched & created, world class, professionally delivered initiative, which will address your specific needs and benefit you for a lifetime.
How This Initiative Is Conducted
This perspective shaping initiative is expertly run as a series of …
Illuminating introductions
Engaging dialogues
Interactive games & exercises
Thought provoking debriefs
Open questions & answer sessions
Reflection time-outs
Relevant case studies
Enriching assignments
Feedback loops
Initiative Outline
Part 1 – The 7 Principles Of Needs Based Selling
Don't Sell Ice To The Eskimos
Make People Buy Things They Need
Don't Sell An Elephant A Wall Climbing Excursion
Make People Buy Things They Can
Don't Sell The Steak
Don't Just Sell By Emotion
Don't Sell Like A Sales Person
Make People Engage In A Dialogue
Don't Sell The Way Your Competitors Do
Make People Differentiate
​
Don't Sell Like A Prophet Or A Priest
Make People Share Their Future
Part 2 - Segmenting Your Customers
Your Primary Segmentation
Individual Segmentation by…
Age

Gender

Occupation

Income

Designation

Education

Marital Status

Location

Others
Your Secondary Segmentation
Your Disruptive Strategy
Part 3 – Knowing Your Customer
Appreciating Your Customer's Mindset
Why Is Your Customer Here?
Attracting A New Status Quo Customer

Repelling An Old Status Quo Customer

Neutral Or Uncertain Status Quo Customer
Knowing The Cost Issue
Addressing "It Is Too Much"

Addressing "It Is Too Little"

Addressing 'It Is Just Right"
Knowing The Quality Issue
Addressing "It Is Too Good"

Addressing "It Is Too Poor"

Addressing "It Is Just Right"
Knowing The Value Issues
Good Or Bad

Helpful Or Harmful

Success Or Failure

Enhances Identity Or Diminishes Identity

Promotes Knowledge Or Ignorance

Ensures Security Or Uncertainty

Makes Happy Or Does Not

Brings Freedom Or Keeps Trapped

Delivers Peace Of Mind Or Not
Knowing The Features Issue
Knowing The Functions Issue
As It Should

As It Shouldn't
​
Knowing The Usability Issue
Can It Be Used

Can't It Be Used
Knowing The Buy-ability Issue
Knowing The Channels Issue
The Nuances Of Direct Selling

The Nuances Of Agent Selling

The Nuances Of Distributor Selling

The Nuances Of Retail Selling

The Nuances Of Wholesale Selling
Part 4 – Differentiate Or Die
Differentiating Your Offering From Your Competitors
The Keys To Differentiating Your Product
Quality Differentiation

Price Differentiation

Promotion Differentiation

Place Differentiation
The Keys To Differentiating Your Service
Technical Process Driven Service Differentiation

Non-Technical People Driven Service Differentiation
The Keys To Differentiating Your Brand
Differentiation Your Brand Value

Differentiation Your Brand Passion

Differentiation Your Brand Vision

Differentiation Your Brand Mission

Differentiation Your Brand Value

Differentiation Your Brand Identity
The Keys To Differentiation Your Experience
Expressing Your Product As An Experience

Expressing Your Service As An Experience

Expressing Your Brand As An Experience

Expressing Your Communications As An Experience
Part 5 – Discovering Gaps In Your Potential Customer's Value Propositions
Building Sophistication To Enhance Needs Based Selling

Building Substance To Enhance Needs Based Selling

Building Sustainability To Enhance Needs Based Selling
Part 6 – Communicating Your Value Proposition For Profitability, Performance & Fulfilment
The Art Of Listening For Areas Of Common Interest
The Art Of Questioning To Clarify, Specify & Explore The Solutions They Are Seeking
The Art Of Dialoguing To Build Meaningful, Trusting & Purposeful Relationships
The Art Of Crystallising To Remove Obstacles, Gain Clarity And Establish Agreements
The Art Of Actioning To Move Things Forward Successfully
The Art Of Feed-Backing And Feed-Forwarding To Ensure Mutually Beneficial Outcomes
The Art Of Winning To Hit Both Your Targets
Part 7 – The Attitude Necessary For Needs Based Selling
​​
Embracing A Culture Of Service Excellence

The Philosophy Of Customer, Team and I

Enhancing The Customer Experience
​
Your Chief Facilitator - Manoj Sharma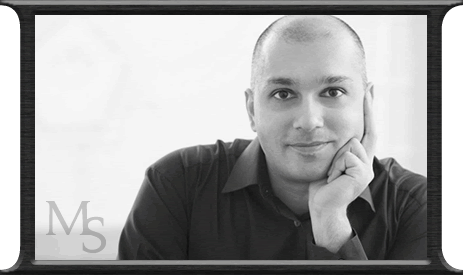 Manoj Sharma is just a human being, doing his best to make a small difference in the world.
Professionally, Manoj Sharma is the Chief Facilitator of ManojSharma.com.
Manoj Sharma started his career in Special International Events for the Walt Disney Co. He continued, as a Group Business Development Director for a tech startup which was sold for SGD 23.5 million. He was subsequently the CEO of the Singapore Service Academy for more than 10 years. He has advised more than 300 large public and private organisations, assisted them with their organisational and professional development needs, as well as delivered keynotes and facilitated programs globally for more than 110,000 people. He considers this to be an absolute privilege.
Manoj sits on various committees. In 2003 he was invited by SPRING Singapore to advice on how to grow Singapore's entrepreneurship landscape and subsequently sat of the Board of the Action Committee for Entrepreneurship. In 2012, he was invited by the Singapore Kindness Movement to conceptualise the framework for Kindness@Work, a national initiative designed to create a more gracious society starting with the CEOs of large organisations. Outside of his roles with the aforementioned organisations, he is highly active in the international start-up scene, as an investor, speaker, judge and thoroughly delights in mentoring entrepreneurs from around the world.
In his free time, Manoj enjoys playing a round of golf with his buddies. As for the future, Manoj looks forward to continue to contribute to society, to the best of his abilities.
Our Public Sector Clients