 Discovering Your True Personality
What This Initiative Is About
To most people their and other people's personality is an enigma… a puzzling, inexplicable and impossible to pin down phenomenon.
To compound matters, upon closer examination we discover that… our personalities are the prime determining factor on whether we succeed or fail at work, home and at play. The key is not the difference between one personality and another but at what level of maturity you have evolved your personality to be.
It is possible for us to…
collectively work towards a common good,
be willing to assist openheartedly and yet
achieve what's most important to each of us.
It is possible to…
continue to forge our unique identities,
enhance our wisdom, while
meeting our needs for security.
It is possible to…
be expressive,
challenge the status quo and yet
work in a highly harmonious environment that promotes prosperity.
All that is required to live the lives we truly desire and richly deserve is…
a greater appreciation of our personalities and
a highly level of maturity in how we engage each other.
What You Can Expect
A ground breaking, absolutely unique, expertly researched & created, world class, professionally delivered initiative, which will address your specific needs and benefit you for a lifetime.
How This Initiative Is Conducted
This perspective shaping initiative is expertly run as a series of …
Illuminating introductions
Engaging dialogues
Interactive games & exercises
Thought provoking debriefs
Open questions & answer sessions
Reflection time-outs
Relevant case studies
Enriching assignments
Feedback loops
Initiative Outline
Part 1 - Knowing Personality From A 360° Point Of View
Raising Your Consciousness
Distinguishing Your Behaviour, Personality, Persona And You
Understanding The Work Of Jean Piaget & Erik Erikson
Exploring The Various Popular Personality Tests
Type A & Type B Personality Theory

DISC Assessment

Big Five / Revised NEO Personality Inventory (NEO PI-R)

Carl Jung's Archetypes

Holland Codes Vocational Preference Inventory

Myers-Briggs Type Indicator (MBTI) Assessment

Enneagram Of Personality
Part 2 - Knowing Your Personality
Your Ego As A Separator Between You And YOU
Appreciating The Order Of All Things
Knowing Your True Motivations
Knowing Your True Strategies
Knowing Your True Image
Part 3 - Knowing How To Engage In World Class Relationships
Learning How To Relate To People's True Motivations
Learning How To Relate To People's True Strategies
Learning How To Relate To People's True Image
Part 4 - Knowing How To Use This Knowledge Powerfully & Wisely
How You Need To Engage Yourself From Now Onwards
How You Should Engage Other People From Now Onward
What You Need To Do To Build World Class Relationships
Your Chief Facilitator - Manoj Sharma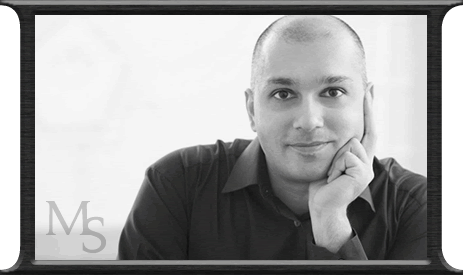 Manoj Sharma is just a human being, doing his best to make a small difference in the world.
Professionally, Manoj Sharma is the Chief Facilitator of ManojSharma.com.
Manoj Sharma started his career in Special International Events for the Walt Disney Co. He continued, as a Group Business Development Director for a tech startup which was sold for SGD 23.5 million. He was subsequently the CEO of the Singapore Service Academy for more than 10 years. He has advised more than 300 large public and private organisations, assisted them with their organisational and professional development needs, as well as delivered keynotes and facilitated programs globally for more than 110,000 people. He considers this to be an absolute privilege.
Manoj sits on various committees. In 2003 he was invited by SPRING Singapore to advice on how to grow Singapore's entrepreneurship landscape and subsequently sat of the Board of the Action Committee for Entrepreneurship. In 2012, he was invited by the Singapore Kindness Movement to conceptualise the framework for Kindness@Work, a national initiative designed to create a more gracious society starting with the CEOs of large organisations. Outside of his roles with the aforementioned organisations, he is highly active in the international start-up scene, as an investor, speaker, judge and thoroughly delights in mentoring entrepreneurs from around the world.
In his free time, Manoj enjoys playing a round of golf with his buddies. As for the future, Manoj looks forward to continue to contribute to society, to the best of his abilities.
Our Public Sector Clients