 Continuous Organizational Transformation – Creating The Organization You Desire
Initiative Outline
Ask yourself...
"Would I like to be part of an organization that...
1) Looks after my needs,
2) Caters to my growth,
3) Assists me to advance,
4) Does well while doing good, and 5) Is a really fun place to be?"
If you do, you need to be part of an organization that...
1) Profitably serves your customers,
2) Remains relevant in your marketplace,
3) Continually innovates,
4) Is socially conscious, and
5) Is highly professional yet personable in its dealings.
Engage us to deliver this insightful initiative and discover how to create the organization that you desire to be a part of.
What You Can Expect
A ground breaking, absolutely unique, expertly researched & created, world class, professionally delivered initiative, which will address your specific needs and benefit you for a lifetime.
How This Initiative Is Conducted
This perspective shaping initiative is expertly run as a series of …
Illuminating introductions
Engaging dialogues
Interactive games & exercises
Thought provoking debriefs
Open questions & answer sessions
Reflection time-outs
Relevant case studies
Enriching assignments
Feedback loops
Initiative Outline
The World As It Was Yesterday – The Way It Is Today – What Will Tomorrow Bring
Exploring The Impact Of Macro Issues On Singapore – The National, Organizational,
Team, Individual & Societal Perspective
What Continuous Transformation Demands
The Needs, The Upsides & The Downsides
Going Beyond The Learning Organization
From Systems Thinking To Strategic Thinking

From Personal Mastery To Professional Mastery

From Mental Models To Model Mentalities

From Shared Vision To Shared Identity

From Team Learning To Organizational Coaching
The Next Level - From Customer Centricity To Human Centricity
Transformations That Make A Difference To You & Beyond You
The Way We Do It Versus The Way It Needs To Be Done

Short Term Problem Solving Versus Long Term Problem

Resolving Efficiency Versus Effectiveness Versus Efficacy

Customer Service Versus Service Excellence

Information Destruction Versus Knowledge Creation

Cooperation Versus Collaboration

Doing Work Versus Work Done

Excellent Start Versus Finishing Excellence

Discussions Versus Debates Versus Dialogues
Who You Need To Be To Make It All Work
The Facets Of Being Professional

The Facets Of Being Personal

The Facets Of Being Problem Solving
Re-strategising Your Work Plans
Presenting Your Plans

Re-Examining & Re-Working Your Plans With Continuous Transformation

Representing Your Plans So That Works For Your Customers, Organization & You
Your Chief Facilitator - Manoj Sharma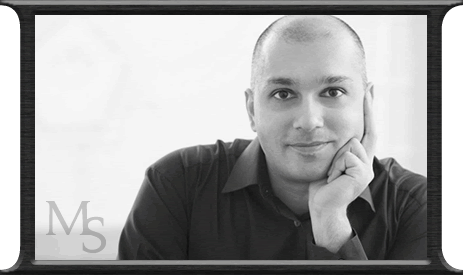 Manoj Sharma is just a human being, doing his best to make a small difference in the world.
Professionally, Manoj Sharma is the Chief Facilitator of ManojSharma.com.
Manoj Sharma started his career in Special International Events for the Walt Disney Co. He continued, as a Group Business Development Director for a tech startup which was sold for SGD 23.5 million. He was subsequently the CEO of the Singapore Service Academy for more than 10 years. He has advised more than 300 large public and private organisations, assisted them with their organisational and professional development needs, as well as delivered keynotes and facilitated programs globally for more than 110,000 people. He considers this to be an absolute privilege.
Manoj sits on various committees. In 2003 he was invited by SPRING Singapore to advice on how to grow Singapore's entrepreneurship landscape and subsequently sat of the Board of the Action Committee for Entrepreneurship. In 2012, he was invited by the Singapore Kindness Movement to conceptualise the framework for Kindness@Work, a national initiative designed to create a more gracious society starting with the CEOs of large organisations. Outside of his roles with the aforementioned organisations, he is highly active in the international start-up scene, as an investor, speaker, judge and thoroughly delights in mentoring entrepreneurs from around the world.
In his free time, Manoj enjoys playing a round of golf with his buddies. As for the future, Manoj looks forward to continue to contribute to society, to the best of his abilities.
Our Public Sector Clients